There is often a great fear of taking over a company. Complex and lengthy processes, a lot of money is at stake and, in retrospect, the takeover is not always a success. Guidance by an expert party such as Your own Venture is necessary when taking over a company. Not only to find the right acquisition candidate, but also to be able to make a successful bid, conduct the negotiations and set up the right financing structure. The period after the takeover requires at least as much attention. To what extent do you want to integrate the acquired company with other activities? And how do you ensure that the integration runs smoothly?
Why take over a company

?
Despite the risks, many companies are acquired every year and it is expected that this will only increase in the coming years. The main reasons are:
Business succession where the ownership of your business is transferred to the next generation;
Expansion of market share whereby your company by taking over another business, obtains new customers and/or new products/technology;
Excess financial resources that you want to invest directly in promising companies with a view to future returns;
You don't have your own company yet, but you want to make a flying start by buying yourself into an existing company; a Management Buy In (MBI);
You are now employed by a company and have the opportunity to take over (part of) the company you're working for from the current owners; a Management Buy Out (MBO).
Take over a company

?

There is more possible than you think

!
In particular by choosing the right financing structure, it often turns out that much more is possible than you had previously thought when acquiring a company. Unfamiliarity with this matter means that many opportunities are not seen. In addition, because the market is very opaque, it is often underestimated how many companies or parts of a company are for sale. Of course, starting and expanding a new business from the drawing board is super interesting and valuable. But taking over a company can be a wonderful alternative and a great addition to the organic growth of the company!
Adventures of our business coaches.
Management buy-in

An experienced manager with his own capital has the ambition to start his own company. By buying into an existing company and leading that company, she can get off to a flying start. Your own Venture helps to clarify the wishes and guides the buy-in process.

The right addition

In the strategic plan it is decided to accelerate the growth of the company through acquisitions. The ambitions and specific wishes are determined together with the entrepreneur. Your own Venture guides the search and purchase process from A to Z and helps with the integration.
Get to know us without obligation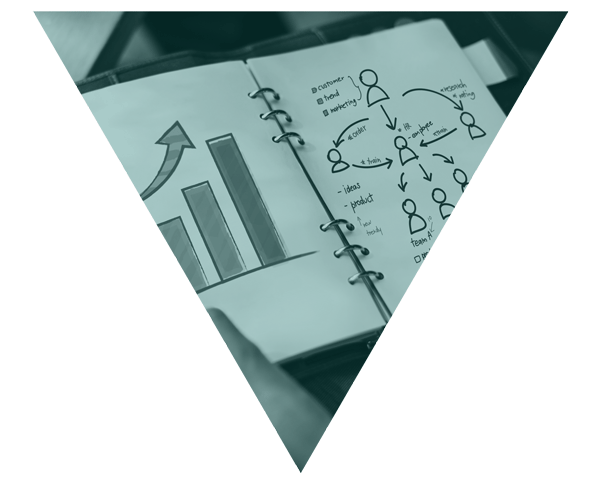 ---
Taking over a company in 6 steps.
Buying a company, just like selling a company, is a complex, risky and often unpredictable process. With many stakeholders, time pressure, competition, emotions, large amounts of documents and a lot of negotiations. Your own Venture manages the process, produces key documents, supports the negotiations and advises on the strategy and tactics to be followed. We go through the following steps:
Integration of the acquired company

.
In the media you can read the wildest stories about the low success rates of an acquisition. Usually it is about what can go wrong after the takeover of a company. In no time, the added value for which you paid a lot of money disappears like snow in the sun. For example due to the departure of a number of key employees. Therefore, think carefully about future integration and communication already during the acquisition process. The first question is what degree of integration is necessary at all. Perhaps it is best to let the company continue as autonomously as possible. Involve the employees in the integration process and above all ensure honest, clear and frequent communication about the plans and actions. Be visible and approachable as responsible management.
What is involved in the takeover of a company

?
Leadership, people and culture are essential in corporate takeovers. Taking over a company is an emotional process that can have a major impact on people, their positions and interests. This also creates uncertainty and a lack of clarity about the changes. Not only at the company that is being taken over, but also at your own company. Effective communication and personal attention are key. Your own Venture helps you with the company takeover by drawing up the integration and communication plan and coaching individuals through this difficult period.
Orient now on taking over a company.
Schedule a no-obligation meeting with us and tell us what growth plans you have for your company or what opportunities you see for acquiring companies. We are happy to reflect on the possibilities we see to make your plans a reality. Arrange an appointment with us via the button below or call +31 6 113 03 944.
Get inspired